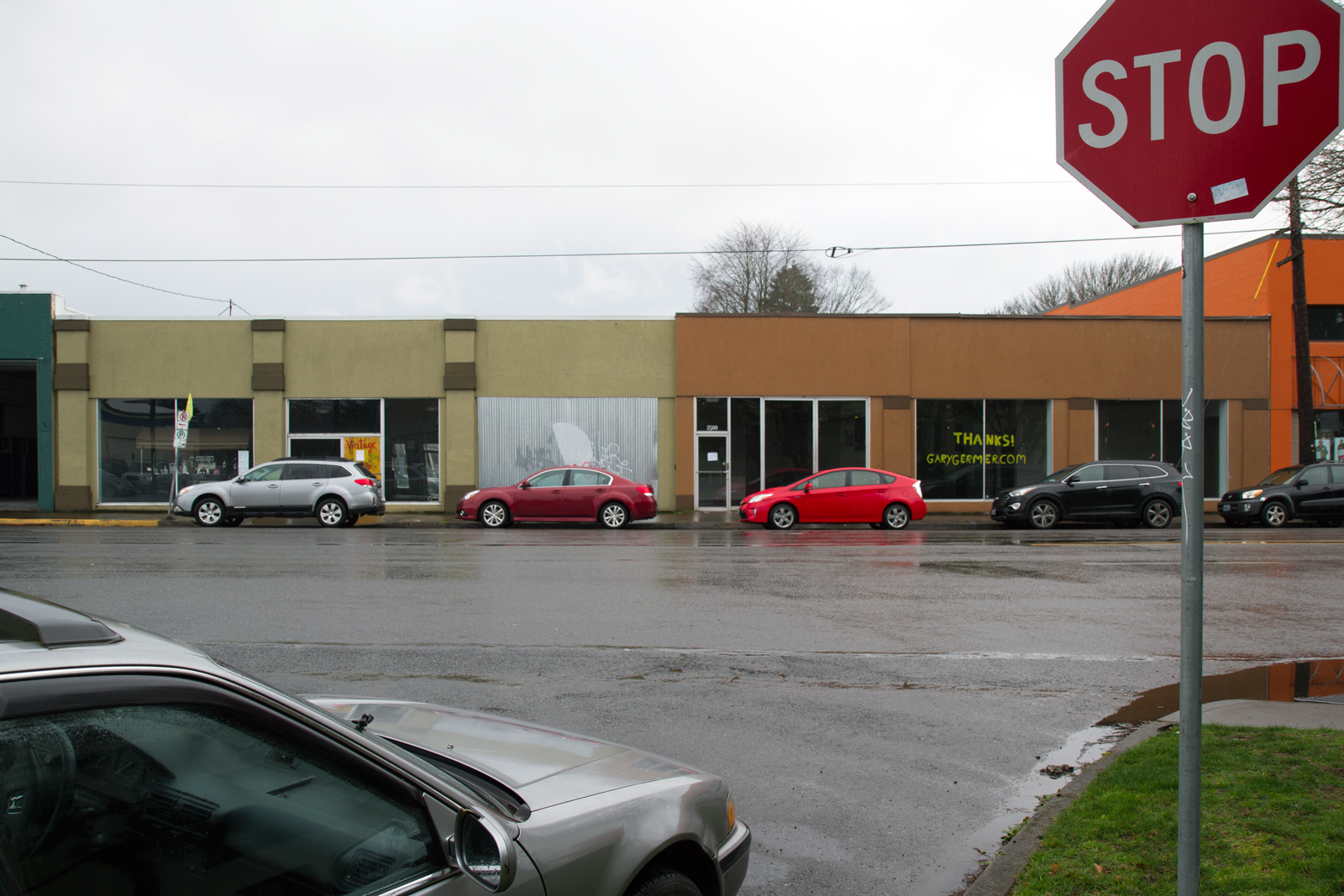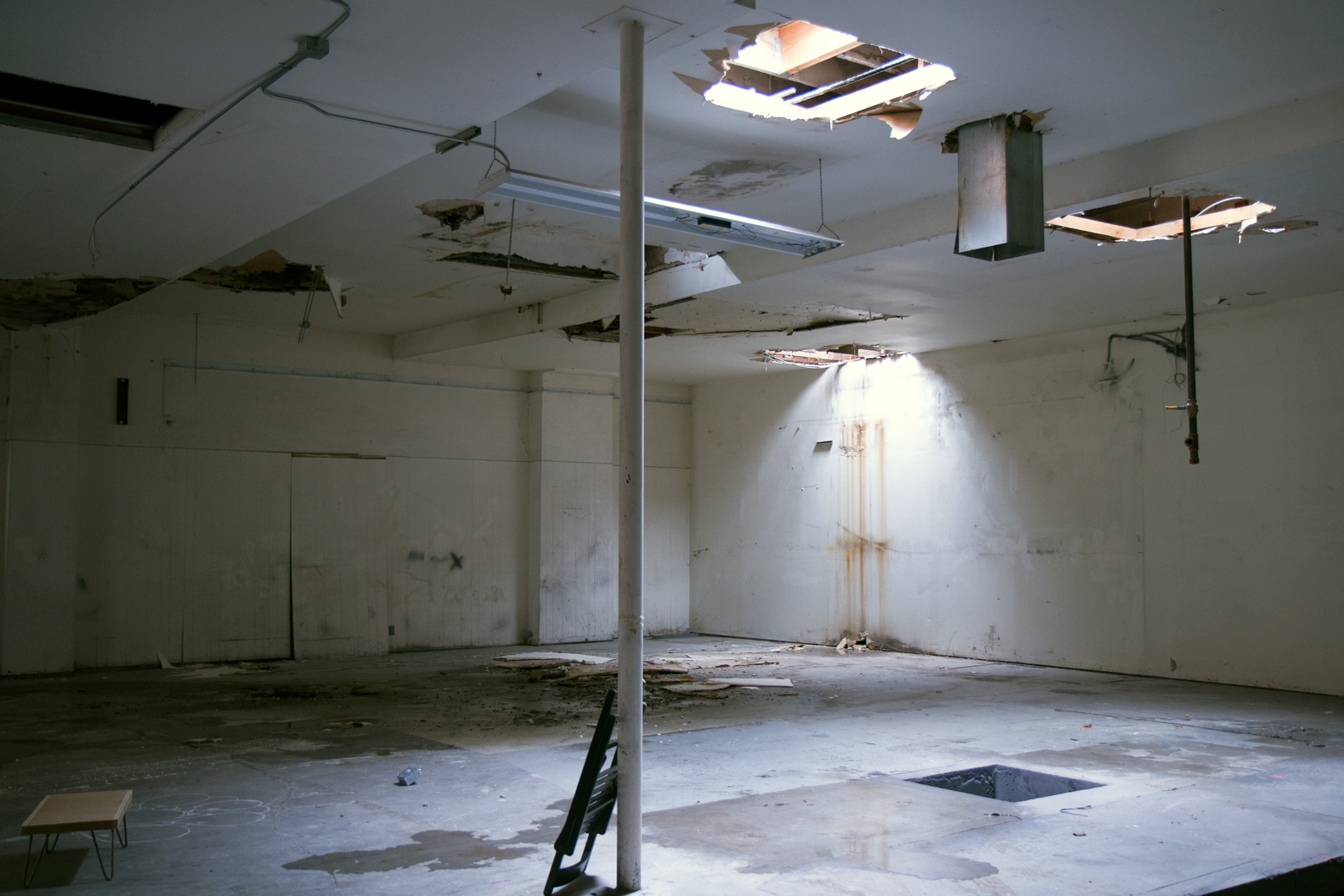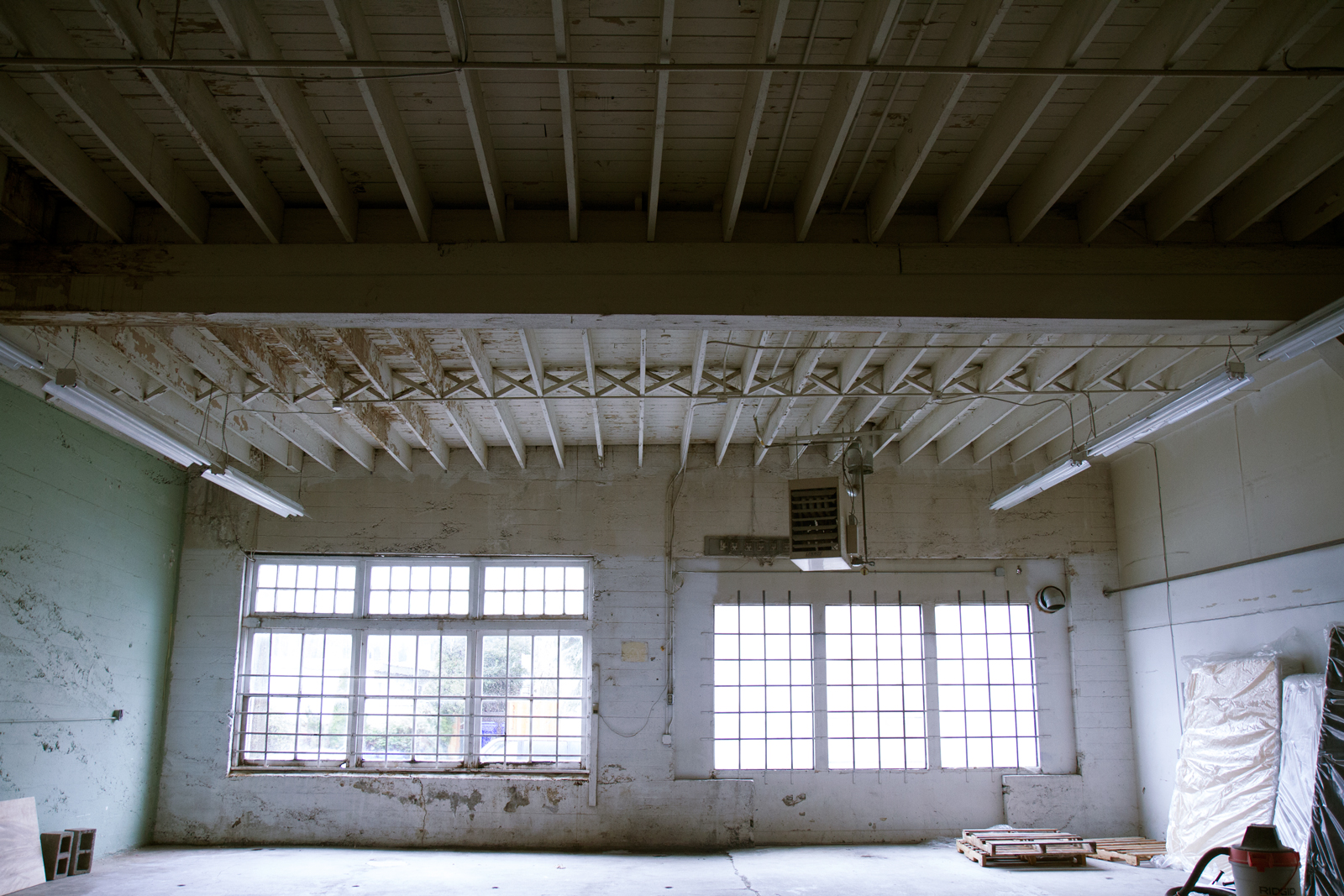 New New Crusher Court | COMPLETED 2017
2450 NE Sandy Blvd.
Portland, OR
Bigger isn't always better.
NNCC is the first shrinking project by GD. In other words the building we're creating via the deep adaptive re-use is smaller than the building we purchased, which fills the entire 21,000 sq.ft. site. What once was a stunning storefront on NE Sandy turned into a plain jane mid-block building with dark warehouse interior in the '60s (see images). But the wood structure has always been stout and gorgeous.
By peeling off the center of the roof and planting trees and grass and shrubs in the newly created 'doughnut', GD is creating a light-filled Shangri-La that will only be discovered by folk invited into the deep core of the building. What was once an auto shop will soon be home to creative offices in the back and tiny fun shops in the front. Sand blasted beams, tall ceilings, and raw open spaces will make NNCC a great locale for GD's permanent office space.
New New Crusher Court is another one of our collaborative efforts with the crew at Brett Schulz Architect.
PROJECT TEAM
PROJECT DETAILS
21,200 SF existing building. The adaptive reuse will rehab the entire structure into a 17.918 SF finished product.
PROJECT DOWNLOADS: